Last Saturday dpt mgs from
Iena
:
"Bam watpe tu?
Juz nak inform, aku kt labour room ni.

Insya-Allah, if everyting ok, arini aku deliver..

Tgh sakit sikit2 nih..
Doakan aku ek..."


Owhhh meremang bulu romaku...
Tak dpt dibayang kn mcm mana sakit nyer di saat melahirkan bb..
Insya-Allah, aku doa kn ko & bb selamat Na..
selang 2-3 min pas tu smpi msg from
Ash
:
"Yani, Ina da kt wad bersalin tau..
Insya-Allah, mlm nie..."
Di ikut dgn msg from
Osya
:
"Beb, ko blk JB ke??
Td Ash ckp ina dh kt spital...
Huhu, xsabar nk tgk anak sdara baru =p.."
yesss, kami sgt concern ngan Iena..
Then mcm tak puas hati, nk call Ina gak..
Alhamdulillah, manage to talk to her...
sib baik die baru pas mandi...
Rupa2 nyer sebelum kena warded, die tgh jln2 kt Sunway Pyramid ngan Fairuz,
sempat lg mkn J Co...
iskk sedap nyer
..
then bile p toilet baru perasan, ada bleeding sket..
trus p spital, n doc pon tahan sbb dh buka 3cm..
adehh ngeri la plak
..
before we hung up, smpt bermwuahh mwuahh &
wish her good luck
Around kul 9 pm... received msg from
Iena
:
Alhamdulillah, Farisya Alya bt Mohd Fairuz
selamat
dilahirkan pada
13 June 2009
8.06 pm
2.95 kg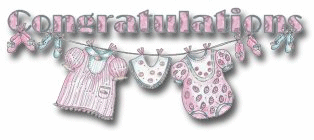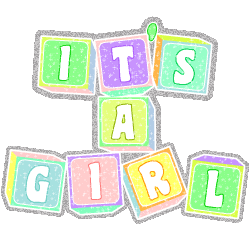 maka, keesokkan hari nya, berpusu2 la kami melawat
Ina di SJMC...
termasuk la Ash yg lom abes berpantang =p...
*die bersalin 15/5 lepas
Presenting
*drumroll
:
B

a

b

y

F

a

r

i

s

y

a

A

l

y

a

b

t

M

o

h

d

F

a

i

r

u

z
:: chomelll.... mwwuahh ::


:: penat tau nk tunggu si Farisya nie buka mata... ::
:: permata hati Iena & Fairuz =p ::
******************************************
:: Baby Aleesya Aulia... selang sebulan je dr Farisya Alya.. nama pon dekat sama ::